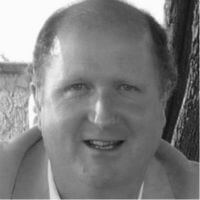 Richard Walker
Director, Walkerstone
Dear Visitor,
If you are like most successful people, you want your writing to interest, attract and win opportunities. You want your words to have impact – gain attention, engage and convince.
That is why so many leading sales people, business people and entrepreneurs consider our services to be essential. We help them to produce writing which has the effect they desire.
We achieve this because we are no ordinary training company. We are a team of professional trainers who are also business writers and marketers. It enables us to bring real-world case studies, experience and knowledge into our courses. It makes our training amazingly powerful.
For instance, my background includes senior marketing roles with Microsoft and EDS (now HP) where I authored numerous reports, business cases, and successful proposals. I also managed one of the largest residential IT and business training centres in the UK.
Today, in addition to providing highly effective business writing training, we also help companies to write winning proposals. We transfer our practical expertise, knowledge and skills directly into our business writing courses.
Our courses range from "Essential Business Writing" to "How to Write Business Cases" with an array of different course topics in between. Consequently, we can tailor our business writing courses to your personal needs in terms of interest, focus and schedule.
If you would need to write words which have impact, we would love to help you. We train hundreds of successful business people just like you every year.
Do feel free to contact me at any time, even if just for business writing advice. I would be delighted to hear from you.
Best wishes
Richard Walker
01252 792270
richard@walkerstone.com