How to Write Highly Effective Business Cases
About this seminar
Aimed at senior NHS managers, this seminar is jam packed with valuable tips and guidance on how to write highly effective business cases.
It will be held at CNWL NHS Trust headquarters, Stephenson House, London where Walkerstone has delivered many acclaimed business writing courses.
Lunchtime seminar
12:30pm to 1:45pm
NHS, Central London
Dates
Events have been postponed.
Why you should attend
Many NHS business courses, workshops and seminars are valuable but not of urgent importance.
This seminar is different. It delivers business critical guidance for NHS managers which is of immediate relevance.
After all, never in the history of the NHS has it been so crucial for managers to define business opportunities, address problems, justify expenditure and to write sound business cases.
What will you get out of attending?
You will learn the principles of how to convert an exciting business idea in your head into a compelling set of words, sentences and numbers on paper.
We cover how to construct an appealing business argument – the essence of any business plan – and the necessary components of a proposition for change.
Perhaps you are working on a business case right now. It may be to improve a situation, save cost, raise income, or achieve competitive advantage.
Whatever it is, you need to know what content is required, how to structure an argument, and how to present your case for maximum appeal.
More importantly, you need to learn how to apply these foundation stones to your own business area. Attend this seminar to find out what they are and how you can apply them.
What's more, it won't cost you a penny to attend. Designed, focused and written for the NHS, it is free to NHS employees.
Quite simply, if there's only one lunchtime seminar you attend this year, this should be the one.
What topics will the seminar focus on?
Topics will include how best to:
Analyse a situation
Define a market
Write a value proposition
Present a financial case
Draft a winning business case
About Walkerstone
Walkerstone delivers scheduled courses, in-company training and executive coaching to business people and organisations throughout Europe. We focus on writing winning proposals and business cases for organisations, as well as training business people how to write such documents. In addition, we provide online:
Support
Guidance
Templates
About the seminar facilitator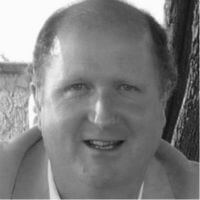 Richard Walker
Director, Walkerstone
This seminar is facilitated by Richard Walker, a successful bid manager and professional writer of reports and business cases. He divides his time between training executives on how to write effective business documents, and writing bids and business cases for major organisations.
His background includes senior marketing roles at Microsoft, EDS (now HP) and Abraxas (now Randstad), where, as marketing director, he authored numerous reports, business cases, and winning proposals. He is a member of the Chartered Institute of Marketing.
Here are some client and delegate reviews
"Richard delivers report and business writing courses for the HPMA London Academy. They are always stimulating, practical, and highly applicable to the current work context of participants.  Delegate reviews of his courses and workshops are always excellent."
Diana Cliff
Programme Development Manager, HPMA
---
"I was stunned to receive unanimously excellent feedback for Walkerstone's work with our teams; it was a step change."
Head of Talent Management,
NHS Strategic Health Authority
---
"It was an excellent session."
Consultant Radiologist and Associate Director of Quality and Medical Appraisal – NHS
---
"Thanks for an excellent and stimulating session."
Specialty Registrar in General Adult Psychiatry – NHS
---
"I would unhesitatingly recommend Richard. Without exception, his business writing courses receive excellent delegate reviews."
HR Project Manager – NHS
---
"Richard was invaluable in helping us to transform our written material for both bid and marketing. This has enabled us to be far more effective at attracting new business, and engaging and persuading our prospects."
I would have no hesitation in commending his services."
Chris Jagusz
Chief Executive, Azzurri Communications
---
"Walkerstone delivers superbly effective proposal writing courses. I wouldn't hesitate to recommend them."
Steve Gauntlett
Sales Director, SSE Telecoms
---
"Richard brought us a new angle from a creative perspective and helped us make our business messages much more focused. We had become far too immersed in the technical aspects of our business report writing. Richard with his excellent marketing and writing skills "pulled us out" and gave us a "bath of reality". I would have no hesitation in commending his services to others."
David Tracey
Managing Director, Odin Technology Limited